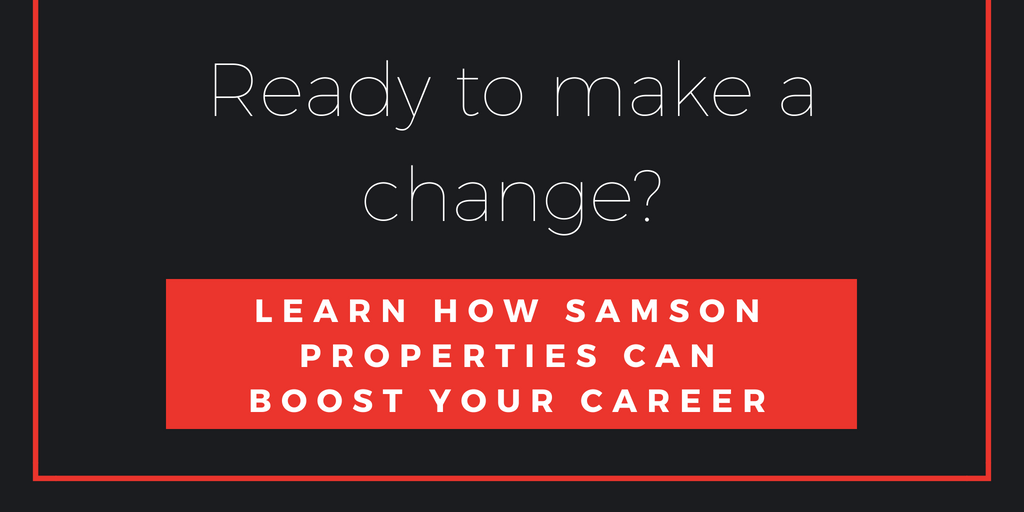 Set up a meeting with Donny Samson to talk about your career!

GET FREE MARKETING WHEN YOU JOIN
FREE—Coaching, training, C.E., and mentorship
FREE—1-on-1 Social Media and Technology training
FREE—Headshots and personal branding videos
FREE—300 large color postcards mailed to sphere of influence announcing you've joined Samson Properties
FREE—300 large color postcards mailed to renters for every open house
FREE—Facebook and Instagram ad for every open house
FREE—100 Just Listed postcards OR Facebook ad for every listing
FREE—Custom Websites
FREE—Lead Generation Engine
FREE—Smart CRM
FREE—Marketing Snapshot Reports
FREE—Marketing Autopilot
FREE—Listing Management & Marketing
FREE—Listing Activity Reports
FREE—Transaction Management Integration
FREE—Branded Mobile Apps
FREE—Branded Agent Apps
FREE—Branded Open House App
FREE—Core Listing Machine
FREE—Core Social
FREE—Samson Facebook Ads
FREE—KV Core Marketplace
FREE—Leads from Opcity & Prime Street
FREE—E&O insurance
FREE—7 Samson points every $100,000 closed to use on marketing materials
---
THE CARDINAL CLUB

$3 Million or 8 Transactions in the most recent 12 month period =

NO TRANSACTION FEES FOR LIFE
You receive 100% commission and pay no fees to Samson Properties forever.
We hope to show you enough good will that you will consider our in-house
Title & Lender Companies.
---
Follow and share with us on social media!






And read our reviews on Zillow!
E-mail
Samson Properties
14526 Lee Road, Suite 100, Chantilly, VA 20151